Our Athletic Director
The values and philosophy of Butler High School Athletics & Activities are aligned with the school's primary purposes of education and personal development. Butler High School Athletics & Activities believe that competitive athletics programs and meaningful student activities contribute significantly to students' individual education and development and to the culture and climate of the school. Athletics & Activities at Butler are designed to complement the school's essential educational mission and to foster a shared allegiance among Butler students, faculty, staff, alumni, community, family and friends. The Athletics & Activities programs are designed to meet the various interest and skill levels. Butler aims for excellence and balance, and as such, is committed to equitable opportunity for boys and girls and to wide participation in all areas. In these and in all other respects, Butler adheres to the principles that govern interscholastic competition including those of the NJIC, NJSIAA and the NFHS.

We aim to have our students fulfill the ideals of both identities of being a student and an athlete/activity participant. As a matter of educational policy, Butler seeks to assure that student-athletes/activity participants are representative of the student body and are treated as all other students -- with the same regard for their health and well-being, academic achievement and general personal development. Butler High School Athletics & Activities strives to provide the best possible high school experience for its student-athletes/activity participants, competing for conference, county and state championships, and promoting, for the entire school community, the values inherent in...


It Takes More To Be A BULLDOG!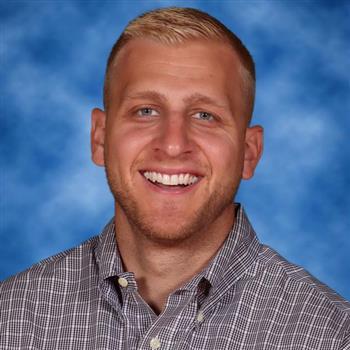 Phone: 973-492-2000 x7105
Email:
Degrees and Certifications:
Mr.

Derek Hall

Derek Hall graduated from Jefferson High School in 2009 where he played basketball and baseball. His high school memories include scoring over 1000 points in high school and winning back-to-back league championships. He went on to continue his basketball career at Fairleigh Dickinson University in Madison where he was captain his Junior and Senior year. He also joined the golf team while attending FDU. While at FDU he received his bachelor's degree in mathematics and his masters in education. He then went on to receive his masters in educational leadership from Centenary University. He has spent the past 8 years teaching mathematics and coaching at Sparta High School. He was the Varsity Girls Volleyball coach for 4 years and coached them to a Group 2 State Championship in 2020-2021. He was also the Varsity Assistant for the Girls Basketball team and helped create the Boys Varsity Volleyball program in 2021. He currently resides in Pompton Plains with his wife Christine.