Welcome to Richard Butler School!
Richard Butler School stands within a community where everyone is committed to the belief that all children will meet their own personal success, with passionate teachers, administrators, and support staff continually showing their dedication to challenging students to meet their potential. Teachers are dedicated to delivering a curriculum that will challenge all of our students, through the rigorous exploration of topics, collaboration, and technology infused instruction.

Our primary mission at Richard Butler School is to provide a safe and fun educational environment that promotes academic excellence and nurtures the social and emotional well-being of all our children. We believe that collaboration between parents and the school is critical to children's success. Sending your child to school every day, monitoring your child's homework, checking your child's academic progress on the parent portal, and asking your child about their day, both academically and socially, are just a few things that you can do to help in supporting the home to school connection.

I am proud of the accomplishments of not only the students, but also the staff at Richard Butler School and know that working together, we can provide learning opportunities that will inspire and challenge our students, promoting a smooth transition from elementary to middle school and from middle to high school.

Sincerely,

Carla A. Pérez
Principal
Richard Butler School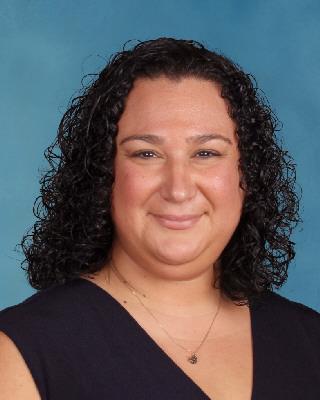 Phone: 973-492-2079 ext. 2500
Email:
Degrees and Certifications:
Ms.

Carla Peréz

Ms. Pérez is proud and excited to continue as the Principal of Richard Butler School. She has been devoted to the field of education for more than fifteen years with her concentrations focusing on special education and school counseling, graduating from New York University with both her Bachelor of Science and Master of Arts degrees. She completed her Educational Leadership program through NJEXCEL and began her administrative experience as the Vice Principal of a Kindergarten through 8th grade school, as well as District ESL Supervisor, with the Dumont Public Schools District. Prior to her administrative experience in Dumont, she served in the capacity of a middle school teacher, as well as a school counselor with the Jersey City Public Schools. Outside of school, Ms. Pérez enjoys yoga, baking, and playing with her puppy.