Welcome to Aaron Decker School!
Aaron Decker School is a place where we believe all children can learn. Our primary mission is to provide a safe and secure educational environment that promotes academic excellence and nurtures the social and emotional well-being of all our children. Every student deserves a quality education and we firmly believe that collaboration between parents and the school is critical to children's success. Sending your child to school every day, monitoring your child's homework, checking your child's academic progress, and asking your child what they learned at school each day are just a few things that you can do to help in this effort. Each student at Aaron Decker School will know that he/she is valued and has a special place in our school community. We will celebrate their successes, small and large.

Sincerely,

James J. Manco
Principal
Aaron Decker School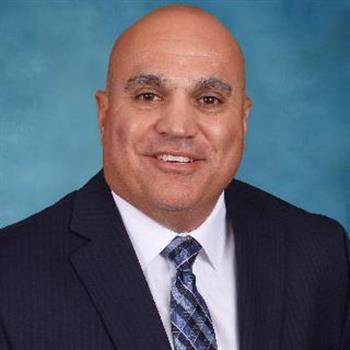 Phone: 973-492-2073 x7301
Email:
Degrees and Certifications:
Mr.

James Manco

I am truly honored to be the Principal of Aaron Decker School. I have been a part of the Butler Public School District for 22 years as an Elementary Teacher at ADS, High School Football/Basketball Coach, Athletic Director, High School Administrator, and Middle School Principal at RBS. My background includes receiving a Bachelor of Arts degree from Moravian College in the area of Sociology/Criminal Justice and received my Masters from Kean University in the area of Educational Administration. I received my Elementary teaching certification through the New Jersey Department of Education Alternate Route Program. In conclusion, it is important to me that everyone who steps through our doors: teachers, students, and parents, are excited to be here. This attitude will make Aaron Decker School a positive and nurturing environment. My door is always open and please do not hesitate to contact me with any questions, concerns, or ideas you would like to share.