Welcome to Butler Athletics & Activities!
The values and philosophy of Butler High School Athletics & Activities are aligned with the school's primary purposes of education and personal development. Butler High School Athletics & Activities believe that competitive athletics programs and meaningful student activities contribute significantly to students' individual education and development and to the culture and climate of the school. Athletics & Activities at Butler are designed to complement the school's essential educational mission and to foster a shared allegiance among Butler students, faculty, staff, alumni, community, family and friends. The Athletics & Activities programs are designed to meet the various interest and skill levels. Butler aims for excellence and balance, and as such, is committed to equitable opportunity for boys and girls and to wide participation in all areas. In these and in all other respects, Butler adheres to the principles that govern interscholastic competition including those of the NJIC, NJSIAA and the NFHS.

We aim to have our students fulfill the ideals of both identities of being a student and an athlete/activity participant. As a matter of educational policy, Butler seeks to assure that student-athletes/activity participants are representative of the student body and are treated as all other students -- with the same regard for their health and well-being, academic achievement and general personal development. Butler High School Athletics & Activities strives to provide the best possible high school experience for its student-athletes/activity participants, competing for conference, county and state championships, and promoting, for the entire school community, the values inherent in...


It Takes More To Be A BULLDOG!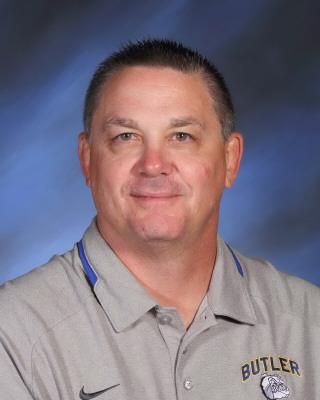 Phone: 973-492-2000 ext. 1572
Email:
Degrees and Certifications:
Mr.

David Doty

David Doty is a 1986 graduate of Boonton High School where he wrestled and played baseball. His high school memories include winning the 148 lb. championship in the first ever Morris County Wrestling Tournament. He continued his wrestling career at Princeton University where he received a degree in History in 1990. He then earned a law degree from The Catholic University of America in Washington, D.C. in 1993. After returning to New Jersey and working for a law firm for two years, he changed career paths and became a Social Studies teacher. He taught for 8 years and also coached wrestling, track baseball and field hockey at a few different high schools in northern New Jersey including Boonton and Caldwell. He then moved into the position of athletic director which he has been doing for the past 15 years. He is currently in his 11th year as the athletic director at Butler High School. He resides in Kinnelon with his daughter Jordan, and his son, Jack.