Welcome to STEAM!
The Butler STEAM Initiative began in 2018 and with generous support from the Butler Bulldog Education Association (BBEA), the development of the curricular program has evolved to span grades K-5, with plans to develop programs for grades 6-8 this summer and eventual plans for grades 9-12. We greatly appreciate that the BBEA has partnered with district administration to build and supply makerspaces with instructional resources to advance the goals of this valuable program.

Our Program Goals:

Thinking creatively

Collaboration, group dynamics, & team problem-solving

Innovating through the process of failure and re-design

Approaching problem solving through empathy

Directing their own learning

Ability to adapt to change


As students engage in the engineering process where they ask, imagine, plan, create and improve their designs we hope to see a transformation in their way of thinking and questioning what is possible. Opening the doors of exploration will build our future leaders and contributors.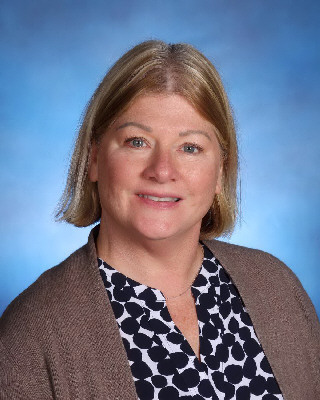 Phone: 973-492-2000 x7408
Email:
Degrees and Certifications:
Ms.

Margaret Lynch, STEAM Supervisor

Margaret Lynch has been teaching and supervising in the district since 1993. She began teaching in Virginia Beach, where she taught mathematics for five years prior to moving to New Jersey. She earned her Bachelor of Business Administration - Finance from the University of Notre Dame and her Masters of Science in Education- Guidance Counseling from Old Dominion University. Mrs. Lynch has her Supervisors certification from Thomas Edison University and her Principal's endorsement from NJEXCEL. Spending her career at Butler has been an honor - she has enjoyed watching students become district teachers and even some students becoming parents of our younger students. When she is not in district, Mrs. Lynch enjoys reading and cooking, spending time with her two sons and vacationing with family.